GPS Fleet Management Devices has become an important device for fleet companies. Tramigo has provided the best solutions "GPS Fleet Management Devices" to keep control of your vehicles and properly manage your fleet. The Key features of Tramigo GPS Fleet Management Devices are –
Geofencing – GPS tracking device featured to detect unauthorized vehicle use / detours.
Remote listen or handsfree audio – This feature helps you to communicate with your control center at the push of a button.
Power reporting – GPS tracking device helps you to detect disconnection or bad vehicle battery.
Motion detection – Sends you an alert SMS to secure parked vehicles & unguarded assets.
SOS button – This helps you to send out vehicle location when in need of assistance.
Speed reporting –It provides valuable information to identify and correct driver behaviors and to eliminate bad driving habits.
GPS Anti-Jamming features to remove interference from up to 8 jammers.
Periodic reporting based on time or distance travelled.
Idle alarm to detect running engines.
Multiple 1-Wire sensors such as Driver ID and temperature.
Analog sensors – for fuel and voltage measurements.
Accurate GPS positioning with GPRS & GSM communication.
Landmark data for easy location even when maps are unavailable.
Large Fleet Tracking
For managing large fleets, Tramigo recommends the T23 tracking devices together with the M1 Fleet Enterprise server software. The unique industry advantage comes when combining both GPRS and SMS technologies seamlessly: Monitor your fleet real-time, have history playbacks and advanced statistics via the server connection and simultaneously get the most important reports and alarms directly from the T23 device to your mobile device in an easy and understandable format with the Tramigo landmarks.
Full Online and Offline Support for the Most Demanding Tracking Environment
Tramigo M1 Fleet Enterprise server hosts your fleet data and allows simultaneous access from multiple clients or via web browser with the M1 Fleet Web add-on. With the M1 Fleet Enterprise client you can cache maps (or even use your own custom maps) and work offline via backup modem(s) and SMS connection even if there is no Internet connection available.
This enables you to track your fleet even in the most challenging network environment. The T23 unit is able to store up to 1 MB of event history, which is more than 20 000 events. Once the device is back in data (online) network coverage area, all the GPRS data will be transmitted to the server. The data transmitted is encrypted and compressed for security and minimal data consumption. This can be even less than 3MB /month with a special low-consumption reporting profile.
Find out more about Tramigo M1 Fleet Enterprise server/client software.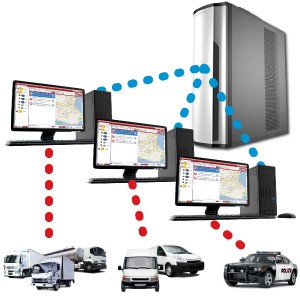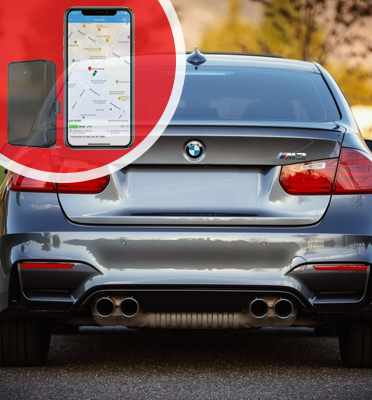 Tramigo Main Benefits for Large Fleets
Track your fleet realtime – online and offline, whenever and wherever without any license or usage payments to Tramigo
Setup your own server and hosting and be fully independent and in control of all your valuable data
Use offline maps and landmarks or your own integrated custom maps and custom landmarks
Have up to 1000 custom zones for receiving delivery information, setting up no-go zones or general checkpoint alarms
Stop unauthorized trips, reduce fuel use, monitor idle times, speed alarms, odometer values and vehicle usage statistics
Monitor all vehicles, personnel or valuable assets from one unified control center
Have simultaneous access from multiple clients, web interface and mobile devices with fully configurable user access levels
Export all data or any monthly or weekly summary report for analysis or directly to your company ERP system
More Information
To find out more about our tracking solutions for large fleets, contact our sales support with your inquiry.